RESTORING CMS/CHS
Almost the entire building of CMS/CHS was damaged by floodwaters just hours before staff were reporting to start a new school year.
RESTORING THE SCHOOLS COULD COST $21.6M
The Gym was spared, as it sits on slightly higher ground. The Auditorium took in several feet of water, with its sloping floor acting like a well. Not only was flooring wrecked, but sections of walls had to be sawed off from about 3 feet above the floor level. Among the casualties were all four boilers that provide heat, the pumps that send it through the building, and every uninvent – more than 50 – that handles hot and cool air exchange in individual rooms.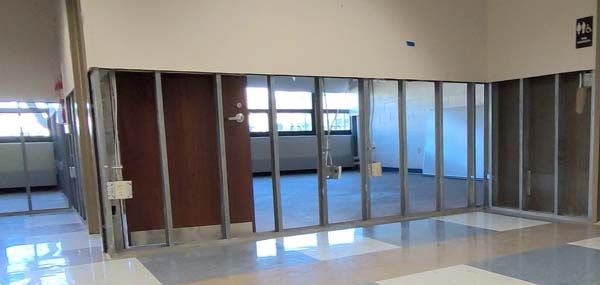 Water-damaged walls had to be removed from about 3 feet above the floor level.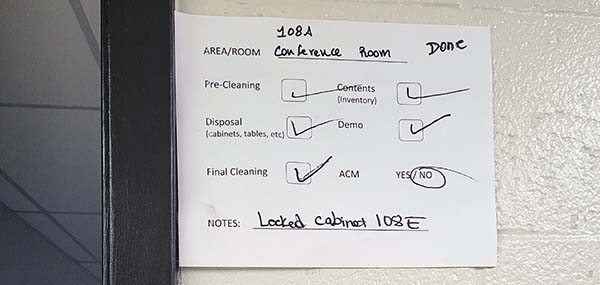 Quick and methodical cleaning was a key step in mitigating the growth of mold.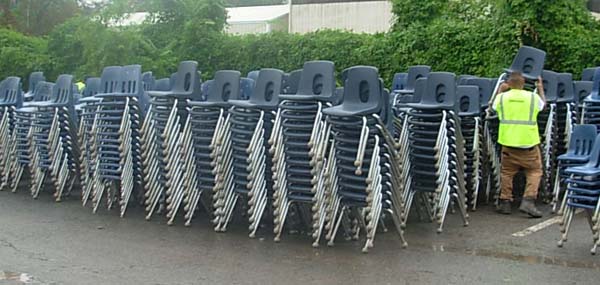 Anything salvageable was set aside, cleaned, and stored for use again when CMS/CHS re-opens.
What will it take to restore Cresskill Schools?
Water spread through much of the building to a depth of just a few inches, but that was enough to damage vast amounts of flooring and the lowest sections of walls. Doors and lower portions of the walls will be replaced or repaired and painted. Areas that took the most damage were the Auditorium and Media Center, along with the HVAC system of boilers, pumps and uninvents that will be completely replaced. Total restoration costs are estimated to be as much as $21.6 million, and that is in addition to the funding that has already gone toward clean-up, mold prevention, and temporary relocation of students and staff.
THERE ARE SOME POSITIVES.
The district quickly mobilized professionals to drain water (an estimated 140,000 gallons from the Auditorium alone) and remove debris (filling 50 dumpsters).
A firm that specializes in mold management took action right away, and continues to provide services to mitigate the growth of mold.
Inspections show the building's foundation and structure are sound.
A Cresskill resident is among the generous volunteers who have helped. As a licensed electrician, he was able to complete a full inspection and certification of the electrical system.
Amidst the damage were some equipment and materials that were set aside, cleaned, and stored for use again when CMS/CHS re-opens.

The operators of the Academy of St. Therese of Lisieux and Chodae Community Church

worked with the district to try to accommodate our displaced students.  

A more long-lasting

 arrangement with Chodae will save the district thousands of dollars by waiving rental fees.
ADDITIONAL PROJECT BACKGROUND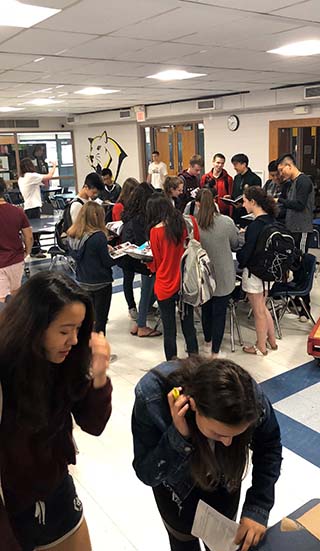 Environmental Abatement includes the processes of investigation and sampling for mold throughout the building; remediation of anything that is discovered; and testing afterward so the school will be occupied safely. It also includes the testing of soil and safe removal of any waste that could be an environmental hazard. It includes removing or containing asbestos, where necessary.
Timing hinges on the up-front funding that voters approved on Jan. 25th. With that approval of the bond referendum, Cresskill Public Schools have begun ordering equipment and proceeding with design drawings. The building is not occupied, which could be an advantage: Other schools are waiting until late June to start work.
Paperwork has been started in Cresskill, followed by physical work beginning in March. All of it is laser-focused on re-opening for classes in Fall 2022. The Auditorium and the Media Center may not be fully restored by then, but there is a strong determination to have classrooms and offices ready to welcome students. The architects, construction management firm, and financial advisors have expressed a high level of confidence that this can be done.